Welcome to Mercedes-Benz of Clearwater's Mercedes-Benz Finance Center!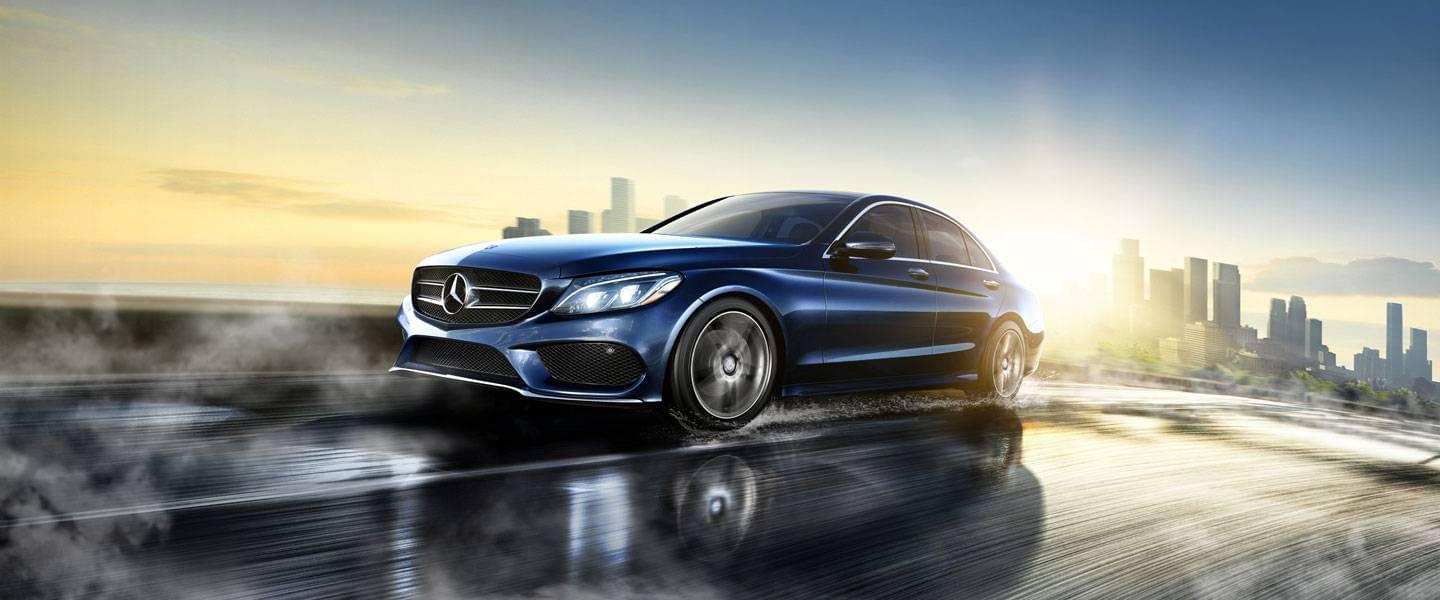 Sales Hours
Monday

8:30am - 7:00 pm

Tuesday

8:30am - 7:00 pm

Wednesday

8:30am - 7:00 pm

Thursday

8:30am - 7:00 pm

Friday

8:30am - 7:00 pm

Saturday

9:00 am - 6:00 pm

Sunday

Closed

A Mercedes-Benz Is Closer Than You Think
Mercedes-Benz Financial Services understands that there is no such thing as a "one product fits all" concept. With that in mind, we strive to serve the individual needs of our more than 450,000 customers by providing comprehensive, flexible financing packages along with the highest levels of service, all delivered by professionals at Mercedes-Benz of Clearwater.
You've chosen to drive one of the worlds finest luxury automobiles. Now choose the finance company that, for the last quarter century, has been offering the same quality you can expect from your Mercedes-Benz vehicle. When you're ready to finance your next Mercedes-Benz, choose Mercedes-Benz Financial Services - the one source exclusively dedicated to providing customized and affordable financing solutions for Mercedes-Benz drivers across the USA.
Benefits of Leasing
The Mercedes-Benz Financial Services First Class Lease® program is a low-cost way of driving a Mercedes-Benz. Consider the following:
Little or no down payment required and no up-front sales tax payment (in most states).
Leasing is a low-cost way of driving a Mercedes-Benz. You only pay for the portion of the vehicle you use. And leasing may offer tax advantages if the vehicle is for business purposes (please consult your tax advisor).
A lower payment means more disposable income for other investments.
Whether you drive 7,500 miles, 20,000 miles, or anywhere in between, Mercedes-Benz Financial Services' First Class Lease® can be customized to meet your specific needs while lowering your monthly payment. Our High Mileage lease option provides an extra 5,000 miles per year for a total annual allowance of 20,000 miles. Or, if you currently drive less than 10,000 miles per year, our Ultra Low Mileage lease may be right for you with only 7,500 miles/year. For more information on these special lease options, speak to Mercedes-Benz of Clearwater
Leasing means there is no hassle with trading-in or selling your vehicle. We take the risk of the resale value at the end of the lease and provide you with a set purchase option.
Benefits of Buying
Purchasing your Mercedes-Benz could be one of the wisest business decisions you can make. Consider the following:
A Mercedes-Benz has a higher than average resale value and in buying, you are building equity toward ownership.
You can sell your Mercedes-Benz at any time, on your own terms.
When you buy, the required insurance limits for liability and property damage are usually lower than when you lease.
You can modify your car any way you like with non-factory accessories. Modifying a leased car is not permitted, unless they are retailer-installed, factory-approved options.
Benefits of Balloon Financing
Balloon Financing combines the privileges of ownership with the benefits of leasing:
You own the vehicle and have most of the same benefits as traditional financing.
The monthly payments are less than traditional financing thus providing more monthly disposable income.
Good for customers interested in tax depreciation (please consult your tax advisor).